5 tips for choosing the right Construction TECH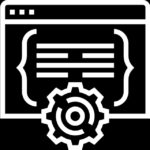 Choosing the right kind of tech to integrate into your company is becoming more and more intimidating, especially when one considers the rate of technological advancement in our modern age.
There are anxieties when investing in high-cost solutions without knowing full well the risk vs. reward of the products companies plan to invest in. The market is saturated with solutions that promise to do various tasks required to proficiently run a construction site, including automation, processing, digitizing workflows, improving project visibility, and delivering a return on investment.
For onlookers, the array of choices seem to present bright-eyed opportunities for the industry to improve its efficiency by taking digital strides that many other industries have already taken. However, for construction executives who understand just how much scrutinizing and money go into choosing and successfully implementing tech solutions, it looks more like a sizable risk.
With hundreds of options available in each product category - field management, document management, project management, and more - the question is: How do you start your journey of embracing innovation in your construction business?
5 Thought Provoking Steps To Consider
Be cautious with version 1.0
Software versions aren't a definitive indicator of whether a product is good or bad. The risk of a 1.0 is that it isn't at an advanced enough level to take hold of a market. Products that haven't been tried and tested long enough may cause early adopters to use the program for a few months before realizing it's still in its early stages. Another concern may be that new software eventually changes priorities and no longer suits your business in the long-term. Be wary and make sure there are many user reviews available.
Make sure it's Built to Last & Serves you
When looking for innovative solutions for your company, search for ones that appear built to last, with strong documentation, support, and quality assurance. It's not necessary to have a 500-person software development firm available to back you up on your solution in case disaster hits but make sure to consider the back-end developers years of experience, disciplines, and whether they'll be there to back you up if you do encounter a bug. #vitalcustomerservice #techsupport
Search & Find By knowing exactly what you NEED
This doesn't mean you know what you're looking for. Typically, the vendor will be able to guide you. However, the tech market is saturated with innovative tech solutions, each product with a unique spin to try and market themselves as 'leaders', 'innovators' and other big claims with little proof of value. These words are marketing tools but we're telling you: You know what You need. Don't waver.

Construction companies need to set careful criteria to guide their investments.

Define your business objectives, select partners to become the "pillars" of a broader strategy (for example, at CCI #WeGotYourBack). Only once your pillars are established should you begin to explore where new tech and vendors fit into your strategy.
Questions to keep in mind when searching: Does it address the gap? Does it address the problem that we have yet to solve? Does it integrate with some of the prior chosen technologies we've already integrated? How cross-compatible is it?

A general point: just because they design Robotics and AI doesn't mean they have the tools necessary for construction.
In short, we want you to keep in mind short-term and long-term cross-compatibility between your investments. As a construction professional you are the expert who understands the complexities of the job site. A robot may work well in a general case, but no real-world job site is a general case. Every job is different.
Start-Ups aren't all bad!
Partnering with a fresh start-up can result in a big win-win for both parties. Contractors that put funding towards a beta pilot can find themselves in a great partnership.

Ways to discuss this with up and comers include setting the tone:
"Here's where you guys are at, and here's where we may think you guys should go in order to produce more value for us over time. Here's where we think you fit in."
Sometimes the best way to get the desired solution you're searching for is to get involved and work on something in a partnership. Your valuable industry experience combined with the technological power of software developers can result in great ROI for all companies involved.