OUR VISION
To instill a new culture for research and Innovation in the Canadian Construction Industry.
WHY
In 2009, following the release of a CCA analysis report on R&I in the construction industry, it became apparent that Canada faces an innovation imperative. Our lacklustre innovation record stands in the way of Canadians realizing their full prosperity potential.
We have a fundamental belief that efficiencies can be found through the creation of CCI, bringing innovation to the forefront and creating prosperity in the Construction Industry and for Canada.

Construction largely has remained unchanged since WW2. It is time we take responsibility and change the face of construction.

Firms alone working individually in silos with limited funds and resources cannot effect substantial change. Industry wide innovation – and the subsequent increase in productivity and profitability  - can only be achieved through a common and collaborative approach.
Industry must accept the challenge.

HOW
CCInnovations will provide the necessary framework to enhance industry-wide collaboration for innovation in the construction industry with the aim to increase competitiveness, productivity and financial performance.
Its objectives are:
To use innovation to make the Canadian construction industry more competitive at home and globally;

To establish, monitor, and report on national goals for the industry that will help focus the drive for innovation;

To define a broad research, development and innovation agenda to support the national goals;

To build consensus for the agenda so the industry can speak with one voice in the area of innovation;

To establish an effective system of selecting, pursuing and funding research projects and programs;

To identify the means by which new products and services can best be commercialized; and,

To facilitate the dissemination and adoption of new innovations, technologies and practices.
WHAT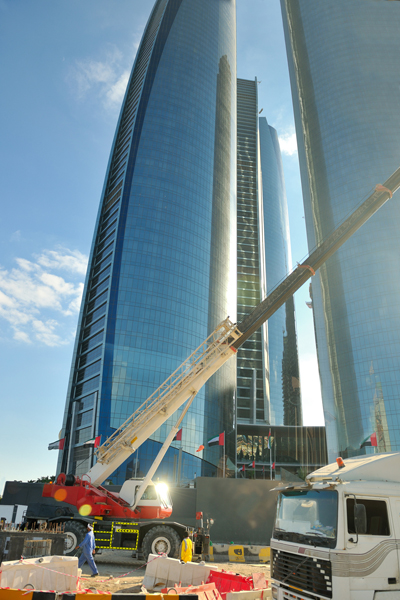 CCInnovations is the result of a challenge by the Canadian Construction Association (CCA) that an Institute be established to instill a new culture for innovation in the Canadian construction industry.
CCInnovations' goals for our industry will make innovation a driver of growth across our entire economy through:
Reduce corporate risk and increase profitability
Improved sustainability and minimized life-cycle costs.
Create more satisfied clients
Attract talented individuals to our industry
Improve the image of the construction industry
Improve our technological advances
CCI RESOURCES
For general inquiries with CCI please email
kleon@cca-acc.com